When come to Wooden / Fauxwood Venetian Blinds , we know that they do have some idiosyncrasies and function and look better in different rooms of the house. And it could match any decor and style with color choices and stains that are anything but ordinary, ranging from many shades of white and cream to the traditional natural wood stains to modern gray and black in popular distressed or rustic options. But what is the different between Wooden Slat & Fauxwood? Are wooden slat is better because of it's natural material and fauxwood being cheap because of it's PVC material? Let's have a look which materials is perfectly match the best selection for you.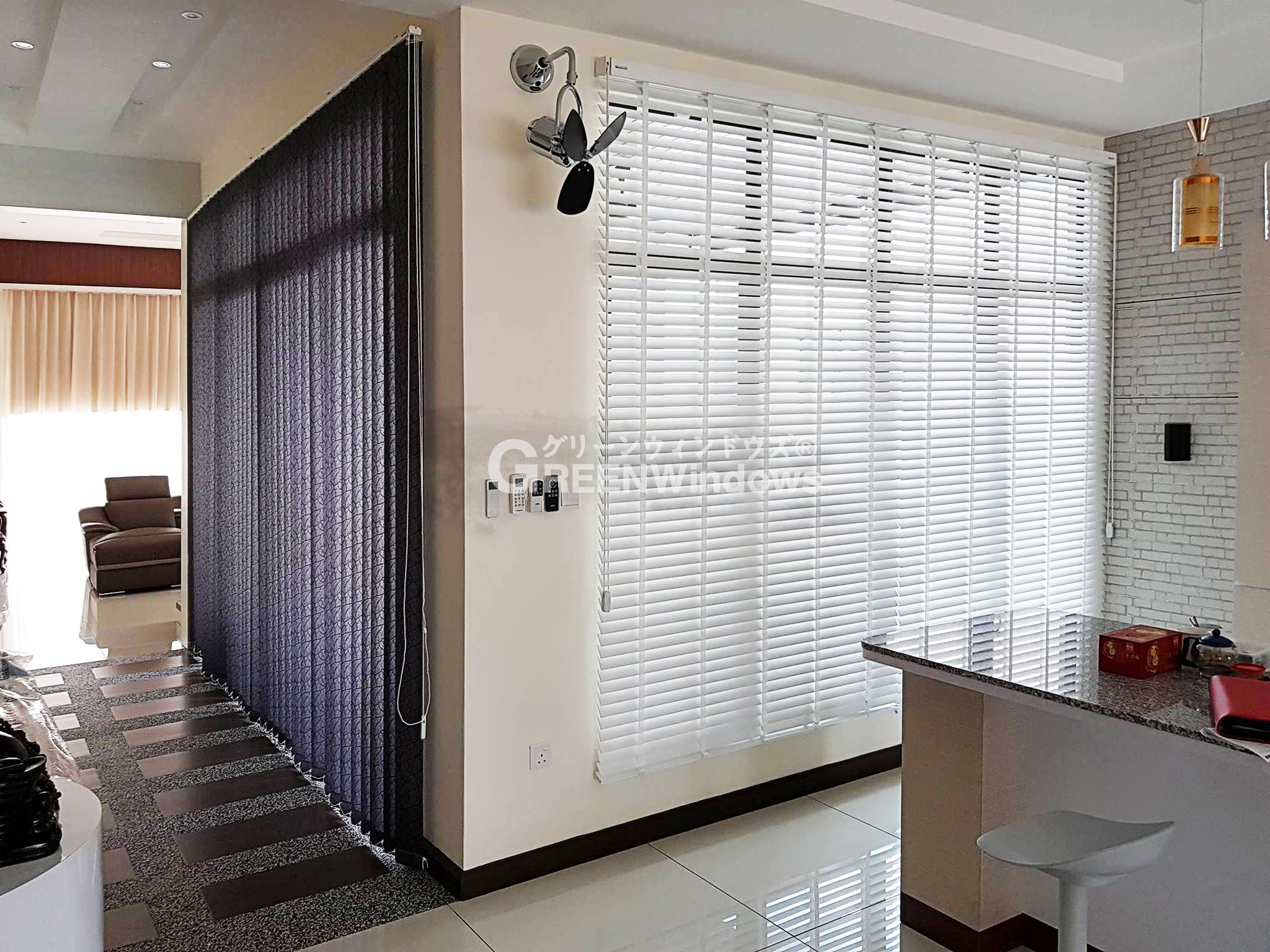 GREENWindows 35MM Slats & 50MM Slats of Wooden Venetian Blinds are using the finest quality basswood that is sourced from sustainable forests. Basswood is genuine wood with a subtle grain and natural style with 100% Natural Wood Stamp, so you can be assured of their quality. It is light yet sturdy, and its versatility means it's perfect for window blinds. The patina of wooden blinds cannot be denied or replicated, therefore you still could feel & see the wood of natural. This upscale look does need some love and care as harsh chemicals need to be avoided when cleaning. Wood blinds do provide excellent insulation because of the strong wood construction and they offer superior privacy and shield furniture and art from harsh sunlight. 
Beside that, we also have our 50MM Slats Fauxwood to compact a high-quality PVC faux wood blind. It is the ultimate solution for wet and humid areas of the home, as there is no risk of moisture absorption and warping. The PVC material are highly durable and will not warp, crack or fade, making them good choices for humid spots such as kitchens and bathrooms. And it also easy to clean as any type of cleaning products can be used since you don't have to worry about damaging any of the fine grain of real wood. However, faux wood blinds are the economical, inexpensive choice to give your home the "natural" look you want to achieve. Faux wood blinds continue to be one of the most popular window treatments for their versatility and uncomplicated design.
More information may refer to our Wooden Venetian Blinds system to discover on this. Sample of materials are available in our sample catalogue WC2 | Blinds Slat Swatches, WC3 | Blinds Slat Swatches & GC3 | Master Cover Catalogue with our dealers in whole Malaysia.